February 9 is National Pizza Day, or as I like to call it, Thursday. Pizza is my favorite food: Delivery, fancy pizzeria, or homemade, I love it all. Here are the gadgets you need in your life to get the most from your 'za.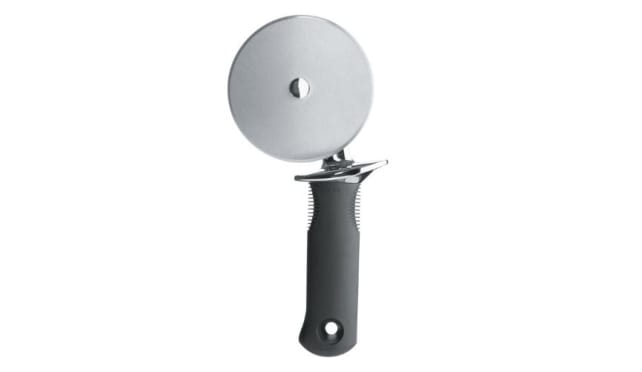 A pizza wheel is a must-have for slicing pizza at home, unless you're cool with dragging your cheese and toppings off of your crust while cutting. In which case, you're a monster. The non-slip grip and sharp stainless steel blade on this OXO version makes it a great choice.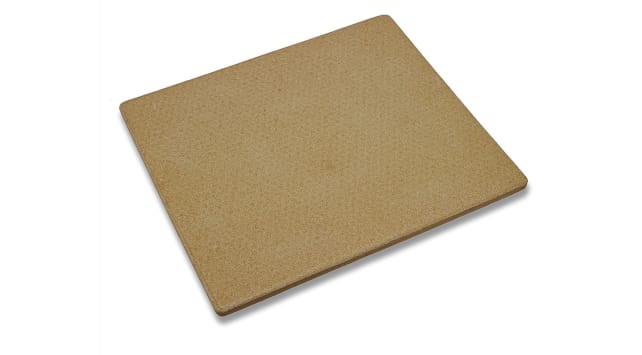 If you plan on making pizza at home, you need a pizza stone. Why use a stone instead of a baking sheet or pan? Stones absorb heat and transfer it evenly to your pizza dough, resulting in crunchy, chewy pizzeria-style pizza.
To use the stone, place it in a cold oven and preheat to 500 degrees. Since the stone is made of the same material that lines furnaces and kilns, it can handle ultra-high temperatures. With over one thousand reviews and an average 4.5 star rating, this Old Stone Oven pizza stone is Amazon's top rated.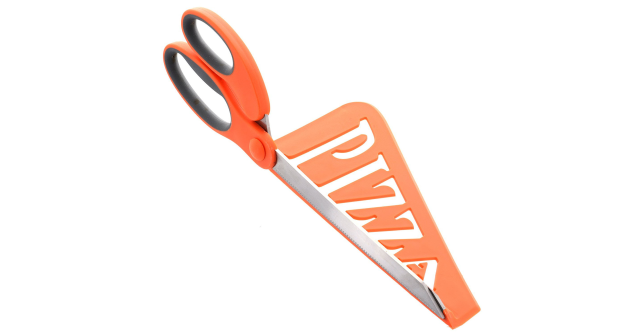 Kitchen Maestro literally reinvented the wheel with this clever contraption that's one part scissor, one part spatula. To use, just slide the spatula under the pie and start cutting. It's how they serve slices in Italy, so you know it's legit.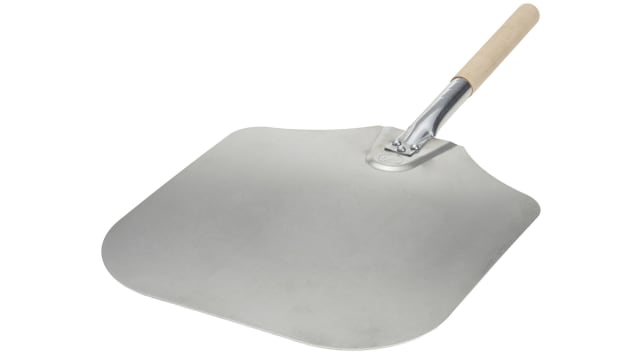 A peel is essentially a giant spatula designed to transfer pizza in and out of an oven in a way that preserves its delicate structure. Sprinkle with flour or cornmeal before use to allow your pizza to easily slide on and off. This Kitchen Supply model is Amazon's #1 best seller for its thin design that easily slips under pies and sturdy construction.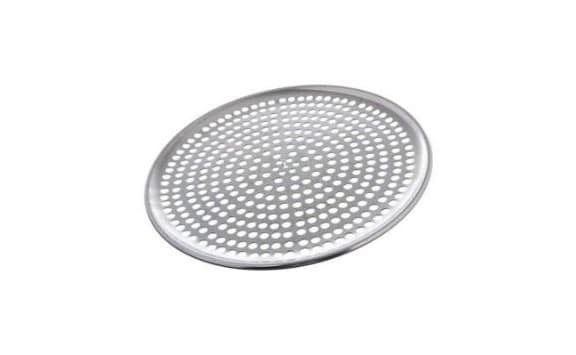 Perforated trays are great because they allow hot air to circulate around the pizza for faster cook time and a consistently crispy crust.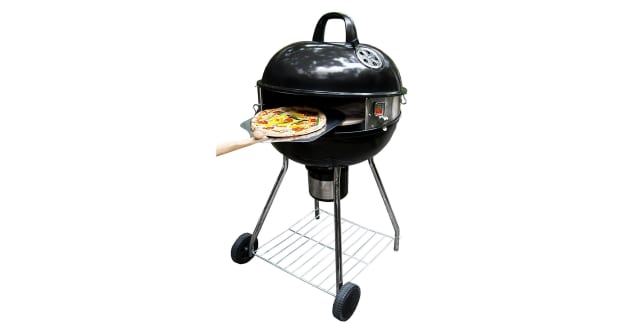 Grilling pizza is all the rage: On the grill, pizzas will cook quickly, evenly, and with great smoky flavor. That's because the grill reaches a much higher temperature than possible in a conventional oven, but much closer to that of a traditional pizza oven. With a kettle converter, pizza stone, pizza peel, and charcoal fence, this pizza kit allows you to transform the kettle grill you already own into a pizza oven in just minutes.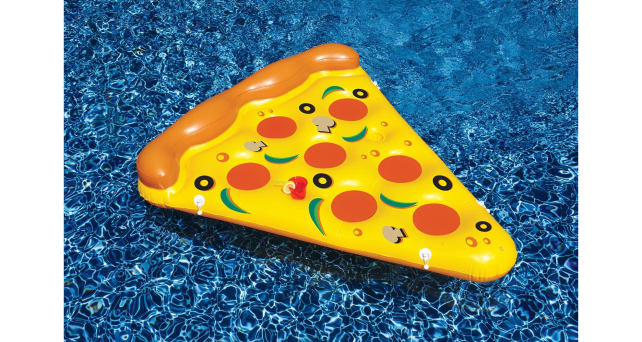 To be fair, you definitely don't need a pool float to make or enjoy pizza. But if you're enough of a pizza freak that you've made it this far down in the article, you'll probably want this float... if you don't already own it.
Related Video
Our editors review and recommend products to help you buy the stuff you need. If you make a purchase by clicking one of our links, we may earn a small share of the revenue. Our picks and opinions are independent from any business incentives.