On the nights when I don't have the time or energy to cook, Trader Joe's is the answer. The affordable grocer is infamous for their amazingly delicious pre-made frozen meals, and word has traveled fast—my coworkers do the same thing. Here are our staff favorites to stock up on for when inspiration is lacking but hunger is lurking.
1. Trader Joe's Harvest Grains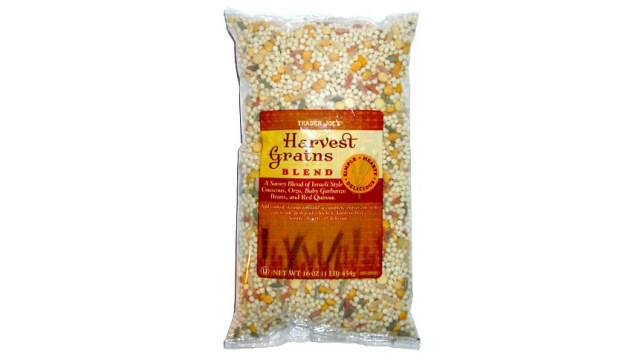 I love Trader Joe's Harvest Grains. If I could eat them all the time, I would, easy. They're so easy to make and the result is delightful pasta-like grains without the pasta-like guilt.
—Julia MacDougall, Senior Scientist
2. Bibimbap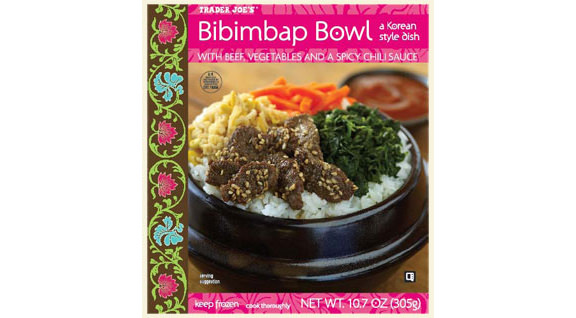 Ever since my favorite Korean restaurant closed, I get my bibimbap fix from Trader Joe's. I have to bring my own kimchi, though.
—Cindy Bailen, Staff Writer
3. Reduced Guilt Mac & Cheese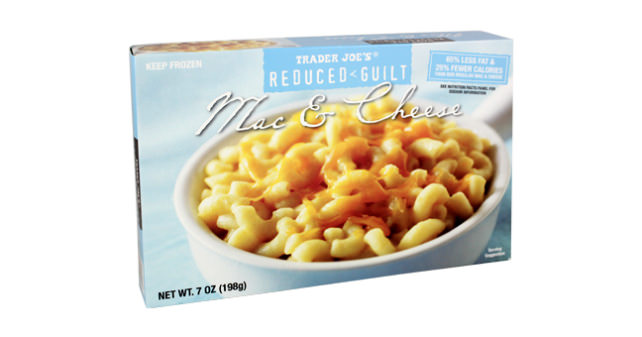 This is an easy, low-calorie microwavable meal for nights I don't feel like cooking or eating that much. I always have one of these in the freezer because these nights seem to happen often.
—Samantha Matt, Audience Development Manager
4. French Green Beans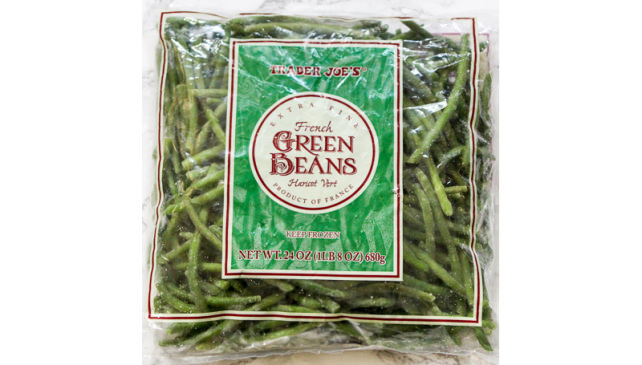 I always keep a bag of Trader Joe's frozen green beans in my freezer. I like to throw them in a pan with half a teaspoon of oil and season them with garlic and salt. They turn out crispy and flavorful.
—Keith Barry, Editor-in-Chief, Home & Outdoors
5. Chicken Gyoza Potstickers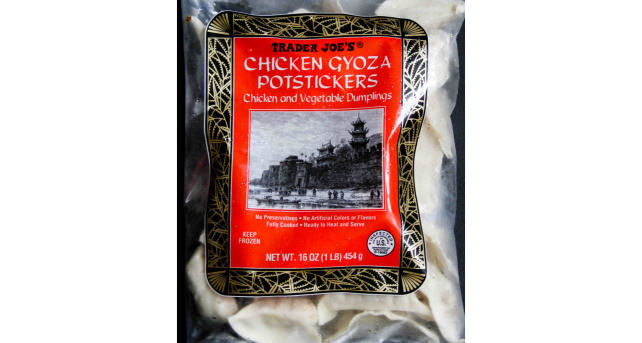 There's always a bag of Trader Joe's chicken gyoza potstickers and chow mein in my freezer. The pairing has become a go-to weeknight dinner when my wife and I are too tired to cook a real meal. Both are easy to make and can be ready in under 20 minutes. Top it all off with some TJ's Gyoza Dipping Sauce and you'll be in love.
—Dan Wroclawski, Managing Editor, News & Features
6. Turkey Burgers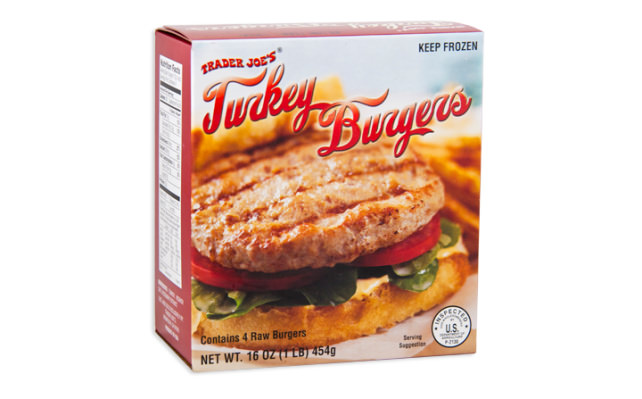 My fiance and I always have Trader Joe's frozen turkey burgers in our freezer. They're super easy to grill on the George Foreman for quick weeknight meals. We usually have them with rice or baked sweet potatoes.
—Samantha Matt, Audience Development Manager
7. Dolmas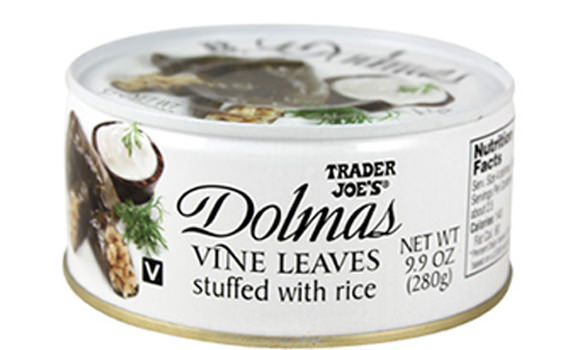 I'm Greek, so adding a few stuffed grape leaves to my lunch is basically required. Are TJ's Dolmas as good as homemade ones? No. But they're super convenient, decently priced, and tasty enough that I don't care.
—Jeremy Stamas, Video Production Manager
8. Mandarin Orange Chicken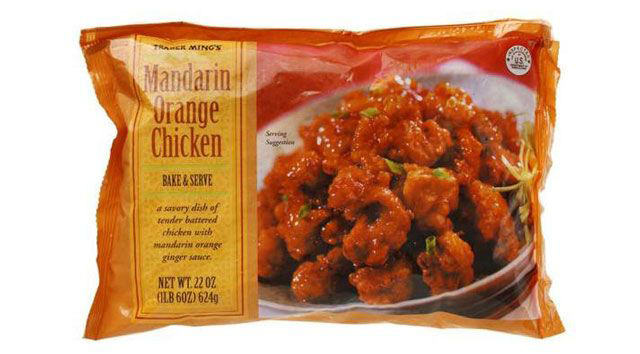 This frozen fried chicken comes with a delicious orange sauce for a result that rivals any Chinese restaurant I've ever been to. I love to serve it alongside the veggie fried rice.
—Jessica Teich, Staff Writer
9. Palak Paneer
When I have the itch for Indian food, but lack the budget for the restaurant, or the skill for making it myself, the Trader Joe's palak paneer manages to scratch that itch just fine. BYO basmati rice.
—Andrew Winson, Data Entry Manager
10. Vegetable Fried Rice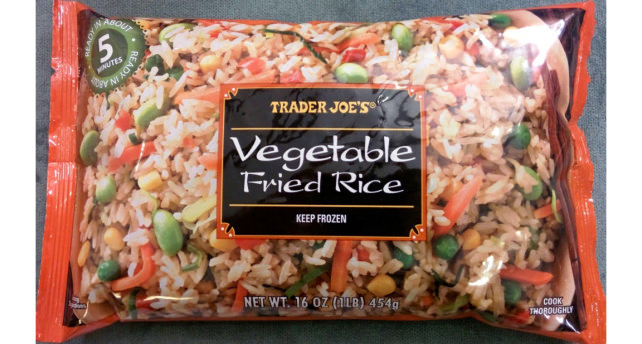 This tasty rice is chock-full of hearty veggies like edamame, leeks, peppers, and corn. Throw it in a frying pan with a little oil for a quick, filling dinner. Layer it under the mandarin chicken for a crazy-satisfying meal that beats takeout in flavor and price.
—Jessica Teich, Staff Writer
Our editors review and recommend products to help you buy the stuff you need. If you make a purchase by clicking one of our links, we may earn a small share of the revenue. Our picks and opinions are independent from any business incentives.